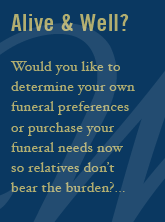 Personalization
Wilbert offers multiple ways to personalize a burial vault or urn vault with words, symbols, and images that speak of a singular spirit. Your loved one had a unique personality. The selections you make for the visitation and service should communicate that singular spirit. These choices ensure your loved one's memory is remembered for generations to come.

Central Michigan Crematory has been family owned and operated for more than 30 years. Our service first mentality has allowed us to provide the highest level of service to funeral professionals throughout Michigan. Our entire staff is certified in crematory operation through Cremation Association of North America (CANA) to ensure that the proper care and dignity is given to all our past, present, and future clients. We have performed over 73,000 cremation since 1983.
Central Michigan Crematory Mission
Our mission at Central Michigan Crematory is to serve people of all faiths and offer a safe visitation complex for anyone who wishes to meditate, pray, celebrate life, or memorialize their loved ones in their own faith tradition.

Central Michigan Crematory Facilities
Our new cremation facilities feature beautiful family hospitality areas where families can gather to memorialize their loved one. With locations in Battle Creek and Mason, a facility is close by.
15150 6 1/2 Mile Road
Battle Creek, MI 49014

455 North Mason Street
Mason, MI 48854

T: 1.800.968.2200