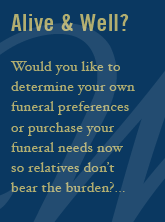 Personalization
Wilbert offers multiple ways to personalize a burial vault or urn vault with words, symbols, and images that speak of a singular spirit. Your loved one had a unique personality. The selections you make for the visitation and service should communicate that singular spirit. These choices ensure your loved one's memory is remembered for generations to come.
Brutsche Concrete is a supplier of
Infiltrator Systems
.
Quick4 Plus Chamber Systems
The newest addition to the Infiltrator family of products is the Quick4 Plus Low Profile chamber line. This family of chambers provides maximum strength through their center structural columns. The low profile models include the Quick4 Plus Standard Low Profile (LP), the Quick4 Plus Equalizer 36 Low Profile (LP) and the Quick4 Plus Equalizer 36 StraightLock (SL) Low Profile (LP). At 8-inches tall, the Low Profile models are optimal for shallow installations.
Like the Quick4 chamber line, these chambers have a Contour Swivel ConnectionTM feature, which allows 10-degree turns, right or left, making it the perfect choice for tough terrain and tight job sites. They come in easy to handle four-foot lengths, providing the quickest drainfield installation in the onsite wastewater industry.
Two end caps are offered with the Quick4 Plus line of chambers, providing increased flexibility in system configurations. The Quick4 Plus Endcap offers a simple, flat design. The Quick4 Plus All-in-One Endcap may be used at the end of a chamber row or can be installed mid-trench to allow for a center feed. Inlet pipe connections to this end cap include the sides, ends and top. There are a variety of accessories available with the Quick4 Plus line of chambers.
Visit Infiltrator Systems
for more information or
contact us
.