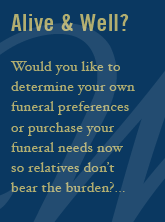 Personalization
Wilbert offers multiple ways to personalize a burial vault or urn vault with words, symbols, and images that speak of a singular spirit. Your loved one had a unique personality. The selections you make for the visitation and service should communicate that singular spirit. These choices ensure your loved one's memory is remembered for generations to come.
Brutsche Concrete has been serving the industry since 1910 and
manufactuers a variety of concrete products in addition to
burial vaults
including:

Since 2007, Brutsche Concrete has been a member of the National Precast Concrete Association. This certification is held to the highest regard in the concrete manufacturing industry and ensures overall product quality through meeting the following requirements:
Daily concrete testing at production start-up performed and documented on successive batches to ensure high level of consistency and performance.
Daily testing includes:

Spread (SCC "Slump")
Visual Stability Index
Air Content
Concrete & Ambient Temperature
Density
Fine Aggregate Moisture Content

Concrete cylinders are cast, tested, and documented weekly to ensure adequate 7 and 28 day strengths, as well as to monitor consistency and performance.
Each precast unit manufactured receives a documented pre-pour inspection of the mold, post-pour inspection of the product, and a final inspection before delivery to maximize quality throughout the entire process.
Septic tanks receive a documented performance test via ASTM vacuum test method. This ensures conformity to water tightness standards.
All equipment and materials used in the manufacturing processes conform to appropriate ASTM standards and documentation of such is kept on file for a period of three years.
Each procedure used in precast manufacturing is covered in a certified plant specific Quality Control Manual, which is on hand for quick reference if needed.
Multiple trained Quality Control Personnel are involved throughout the entire manufacturing process. These individuals have been certified by the American Concrete Institute as well as the National Precast Concrete Association.